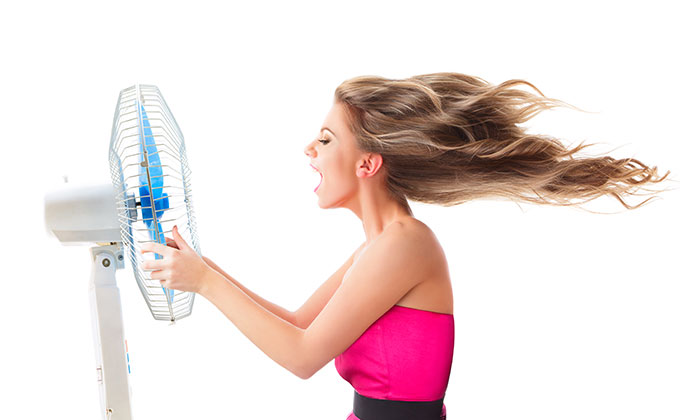 The Menopause Center is a specialty center offering the latest in the management of menopause. The Center was founded by Melinda S. Hall, MD, a Board Certified OB/GYN, who is credentialed by the North American Menopause Society as a Menopausal Specialist.
Most OB/GYN doctors, in today's medical climate, don't have adequate time in an annual office visit to really sort through a woman's specific problems. Many OB/GYN doctors are not adequately trained in or are not really interested in exploring hormonal imbalances and treatments with their patients.
At the Menopause Center, menopause is our specialty, and we take the time necessary to listen carefully to each patient's complaints and to formulate an individualized treatment program to help you comfortably transition into this new phase of life. Dr. Hall is an expert in  bio-identical hormonal therapy and works closely with her patients and compounding pharmacist to develop a customized plan based on her patient's particular deficiencies and symptom complex.
At the Menopause Center, we strongly believe that hormonal replacement therapy, in any form, is best given by an experienced gynecologist who can both diagnose and treat any side effects that may occur.
Dr. Hall has worked in women's health for many years and understands the intricacies of the gynecological care of women and the subtleties of hormone deficiencies in women.
"We treat women and only women and take pride in being the very best in the management of menopause and peri-menopause."
Most importantly, we follow our patients closely at a time in her life when a yearly office visit just isn't enough. As a patient in The Menopause Center, several visits are required for the first few months.
The initial menopause consultation is comprised of a comprehensive hormonal evaluation including an evaluation of nutritional deficiencies and general health.  Appropriate tests are ordered geared to your specific problems. A 24 hour urinary evaluation of reproductive hormones is ordered to be done at home and  includes Estrogen, Progesterone, Testosterone, DHEAS and Cortisol.  An extensive breakdown of estrogen metabolism is included in this valuable study to make sure you metabolize hormones correctly. Complete thyroid testing, glucose metabolism testing and nutritional deficiencies are all tested in blood work. A physical exam, including a breast and pelvic exam is performed on either the first or second visit. Lifestyle modifications are addressed on all visits. An initial plan of evaluation is made with you, addressing your specific menopausal complaints and issues.
A followup visit is scheduled as soon as your urinary testing results are back from the functional medicine lab, about 4- 6 weeks from your initial consultation. We allow more time for the second visit, as this is when we go through your specific test results. A personalized plan of action is made for you including your bio-identical hormonal replacement prescription.
Subsequent visits are made every 6 to 8 weeks until we have the right hormonal balance for you. This may include specific nutritional supplements and/or a weight loss plan. As you start to feel better, office visits are recommended at least every 3 to 4 months for the first year. Your hormonal needs change over time and the 24 hour urine test is ordered every 6 to 12 months.
The success of our program is based on a complete evaluation by Dr. Hall, and your compliance with the program.
If you are willing to work with us and be diligent with your program and return visits, you will eventually feel better.
Dr. Hall's hormonal treatments have worked! No more hot flashes, no more mood swings, no more night sweats, no more fatigue – I feel better than I did in my 20′s! She will work with you until you get it right. – GG
What is Bio-identical Hormone Therapy?
Bio-identical Hormones are hormones that are identical to the hormones put out by our bodies. This is important in that our body recognizes the hormone structure, allowing it to attach to the hormone receptor site to be utilized effectively. The hormones are thought to be more easily processed in the body and therefore safer than synthetic hormones.
The functional hormone testing that we do, allow us to prescribe exactly what is needed in a ratio customized for your needs. Balance is the key. This allows a smaller total amount of hormones to be used and thus improving safety and decreasing risk.
BHRT restores the balance of hormones. We age because our hormones decline, not the other way around. By the age of 50, we are at approximately 50% of our hormone function for estrogen, progesterone, thyroid, DHEA, melatonin and growth hormone.
In Women, one of the first hormones to decline is progesterone, starting at around age 35. This decline leads to symptoms such a anxiety, lighter sleep, PMS, mood swings, irregular or heavier periods and weight gain.
Estrogen levels begin to decline at about age 45 in women and eventually wane at around age 51 at the official time of menopause. Changing estrogen levels produce hot flashes, skin and vaginal dryness, urinary tract symptoms, bone loss and cognitive decline.
Testosterone starts its decline in the late 30s and onward, producing a loss of desire for sex, joint and bone pain, muscle weakness, moodiness, anxiety, muscle loss and fat gain.
Symptoms in mid-life are the main reason that women request hormone balancing, but the more compelling reason is the potential to prevent degenerative disease. Every brain cell in the body has a receptor for thyroid, estrogen, progesterone and testosterone, as does every bone cell, vascular cell, heart cell, nerve cell, and every skin cell. With that, it is probable that as hormone levels decline, so will stimulation to those cells. As stimulation declines, the cells degenerate leading to degenerative diseases such as heart disease, cognitive decline and osteoporosis. Prevention, at least partially, depends on the restoration of physiologic hormone balance.
Contact our office to learn more about our Menopause services or to make an appointment.